In the bygone day's women used to wear sarees that she reserved for special occasions. There was no such thing as the party wear saree. Usually, it was the best saree that she carefully packed and placed on the cupboard so that she can wear it on occasions that call for decking up, for instance marriages, festivals etc.
It as this habit of the women that played a crucial role in the invention of the so-called ''party wear sarees.'' These sarees are generally pretty reasonably priced sarees which can give you an amazing look. So why spend thousands on silk when you can grab a party wear saree at such a reasonable price?
In this article, we shall be talking about the different aspects of party wear sarees in detail and what is in trend in 2019.
COLOR – Something That People Notice First
Can you deny that it is the color (or complexion in the cases of humans) that people notice first? So, it is extremely important that you choose the color of your party wear saree wisely. In 2019 pastel colors are trending. These are light colors that look sober and chic at the same time. Pastel hues suit everyone and women look extremely feminine in these shades. You can choose from a wide array of pastel shades. Also, not to forget that black and white never go out of fashion and so, you can as well these shades and rock an evening in sheer style.
Prints- It Defines Your Personality
After color comes prints. If you truly want to look chic in 2019. Please do not opt for floral prints. They are great and makes a woman look very beautiful, but as a party wear fancy saree, floral prints aren't the ideal choice. opt for color block patterns, abstract prints or eve stripes will look great. Also, a saree with prints in self color is becoming very popular these days and will look marvellous as a party wear saree.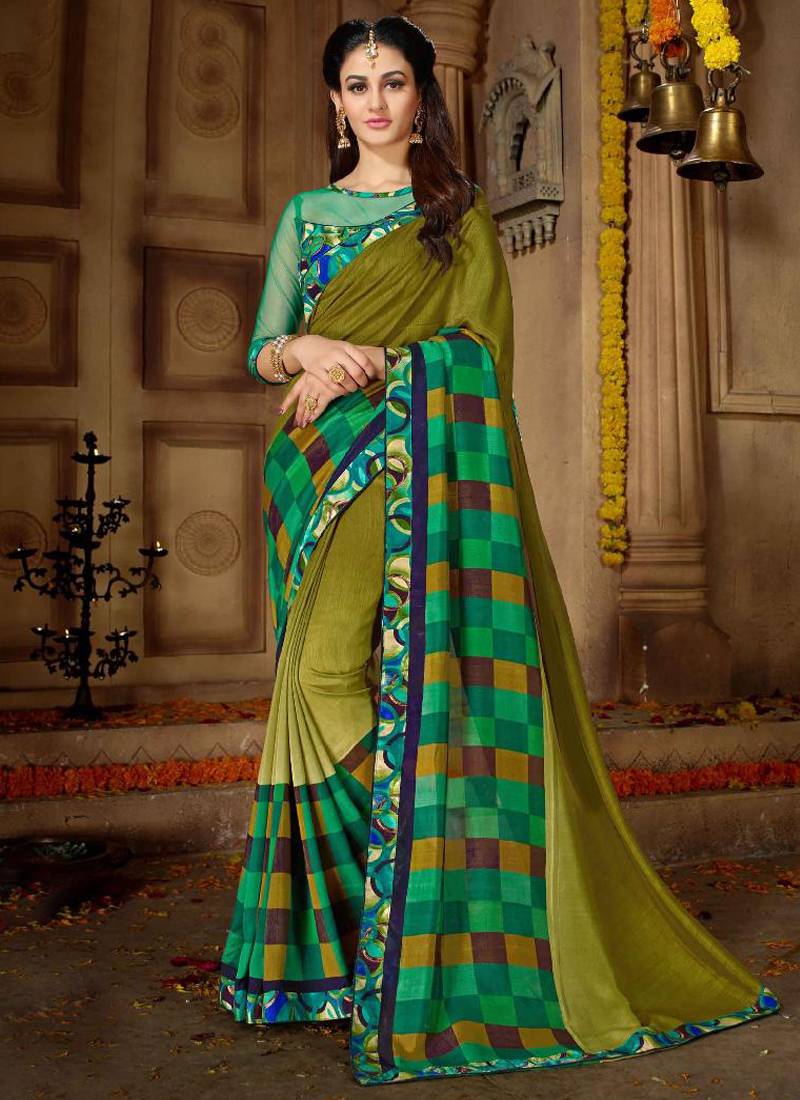 Border- Look for Unusual Options
Traditionally 'border' used to one of the three main components of a saree. The other two being bootas and pallu. These days, the preference for border is somewhat lessening. These days women prefer sarees without borders. However, if you are a woman who likes borders and would want it in her fancy saree, you can go for thin borders. The sequin borders do great as well in party wear saree. If you want to look out of the box, you can opt for fringe borders in a contrasting shade.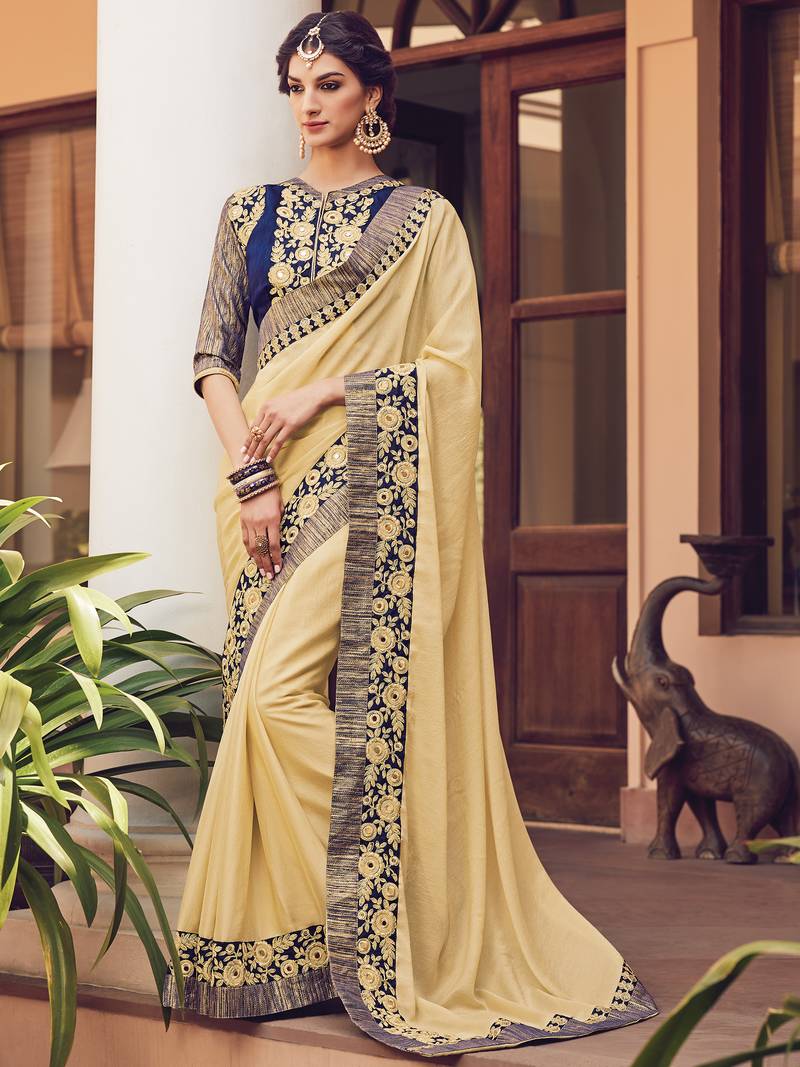 Fabric- Matters More than You Think it Does
 Many might not notice by the fabric of a saree is a very important thing. The fabric decides how a saree would sit on our curves and how would its pleats look. While selecting party wear sarees, you should opt for lighter fabrics that have a 'flowy' look. Fabric like chiffon, georgette and even faux georgette do very well in being the canvas of a party wear saree.
Price- The Most Important Factor While Shopping
 The very reason for this entry was to save your bucks. Fancy sarees are generally not costly. But do look for shops offering special discounts. If searching for a shop that offers discounts on these fancy sarees sound like too much of work to you, online shopping for party wear sarees is a great option as well.